[ad_1]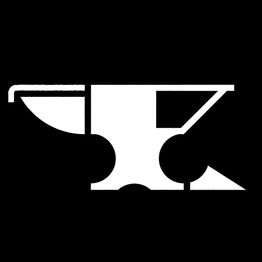 Moving Iron Podcast #46
Jennifer Rascher – Marketing Manager Dawson Tire and Wheel
On this episode, I talk with Jennifer Rascher of Dawson Tire and Wheel. Jennifer and I are going to discuss the importance of Social Media and how Dawson Tire is using social media to drive customers to their website.
Remember if you would like to continue any of these conversations you can hit me up on Facebook, Twitter, or Instagram @MovingIronLLC or you can find me on LinkedIn. You can send also send an email
…
See More
at movingironpodcast@movingironpodcast.com.
Moving Iron LLC now has a website you can visit, Movingironllc.com. Here you can find information for the 2018 Moving Iron Summit in Las Vegas, Past and current episodes of Moving Iron Podcast, and Articles from Moving Iron Blog. Throughout the year there will be guest bloggers writing on various topics from their point of view.
If you would like to support the podcast you can leave a review and subscribe to the podcast on your favorite podcast platform, and if you shop at amazon please use the amazon click through at movingironllc.com. It won't cost you anything and You will have the same experience you are accustom to while support this podcast.
You can find this podcast on these podcasting platforms:
iTunes
Google Play
Stitcher radio
Tune In Radio
And Sound Cloud
So, until Next Time… Let's go move some Iron…. This is Casey Seymour…. out.
window.fbAsyncLoaded = false; window.fbAsyncPending = []; window.fbAsyncOnLoaded = function(callback) { if (window.fbAsyncLoaded) { callback(); } else { window.fbAsyncPending.push(callback); } };
// Register an event handler for Facebook init window.fbAsyncInit = function() { FB.init({ version: 'v3.1', appId: "215002133707", cookie: true, status: false, xfbml: false });
// Update state window.fbAsyncLoaded = true;
// Execute pending calls for (var i = 0; i < window.fbAsyncPending.length; i++) { window.fbAsyncPending[i](); } window.fbAsyncPending = []; }; // Trick: monitor the "beforeload" event to check if someone else default // prevented the loading of the facebook library window.fbLoadPrevented = false; function _checkFbPrevent(event) { if (event.url && event.url.match('facebook')) { document.removeEventListener("beforeload", _checkFbPrevent); window.fbLoadPrevented = event.defaultPrevented; } } if (document.addEventListener) { document.addEventListener("beforeload", _checkFbPrevent, true); } // Load Facebook library (function(d, s, id){ var js, fjs = d.getElementsByTagName(s)[0]; if (d.getElementById(id)) {return;} js = d.createElement(s); js.id = id; js.src = "http://connect.facebook.net/en_US/sdk.js"; fjs.parentNode.insertBefore(js, fjs); }(document, 'script', 'facebook-jssdk'));

[ad_2]

Source link